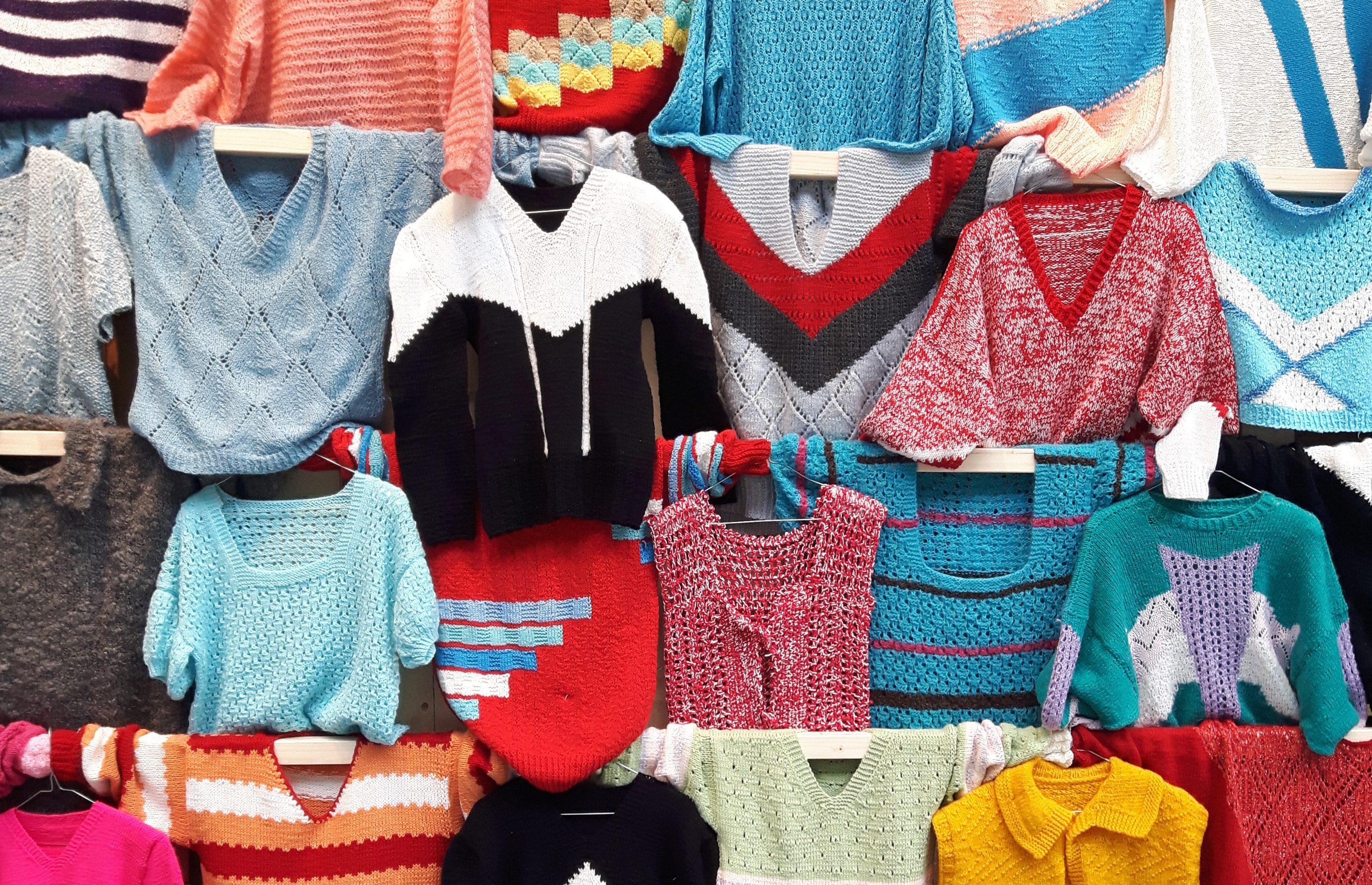 Hidden gems in Rotterdam
This year the international museum conference MuseumNext is coming to Rotterdam. And since Rotterdam became my new home town a few years ago, I thought I'd share some 'insider tips' on things to do and places to visit.
First off, these are some of my favourite, but maybe not so well known museums.
Het Natuurhistorisch
This is the natural history museum of Rotterdam, located conveniently in the Museumpark, but less well known than its neighbours de Kunsthal, Boijmans Van Beuningen and Het Nieuwe Instituut. Interestingly, if you would have visited this site 100 years ago, the building Het Natuurhistorisch is located in would be the only building in sight. Originally, it was called Villa Dijkzicht, the country house belonging to the Land van Hoboken estate. The Museumpark was realised on the surrounding grounds, with the buildings for Boijmans Van Beuningen, de Kunsthal, and Het Nieuwe Instituut being built consecutively. Currently, more buidling activities are taking place on the grounds, with the Collections Building of Boijmans Van Beuningen scheduled to open in 2020.
Before you enter the museum, take a moment to visit the memorial for birds that lose their lives by flying into glass buildings, to the side of the museum. Here, a duck once tragically died after colliding with the glass wall of the museum's annex. Annually, this event is commemorated on Dead Duck Day on the fifth on June. Perhaps not wholly coincidentally, this duck is also the subject of a scientific paper, written by the current director when he was still a curator, titled 'The first case of homosexual necrophilia in the mallard Anas platyrhyncho.'
So far, so confusing perhaps, but both the memorial and the paper for me exemplify the strength of this relatively small natural history museum: It's incredible ability to share scientific research in an accessible way,and raise awareness for the role of nature, even in an urban city such as Rotterdam, together with a delightful dose of silliness. Inside the museum you will find an almost stereotypical wunderkammer, full of all manner of stuffed and bottled creatures, as well as an exhibit about the incredible inventiveness of wild animals living in an urban environment.
My favourite display is probably the one in the entrance hall of animals that died unfortunate deaths. Of course, the famous Dead Duck can be found there, but also a sparrow that was shot because it jeopardised an attempt to break the world domino record, and a so called McFlurry hedgehog that died because its head got stuck inside a McFlurry tub. Be prepared to be amazed (and giggle) at the museum.
Het Natuurhistorisch will be open to MuseumNext delegates on Monday June 26th between 12:00 and 15:00 hours.
Museum Rotterdam
It might seem strange to call the local museum of a city the size of Rotterdam a 'hidden gem', but I do think not enough people know of this place. This is partly due to the fact that for a few years it had no location and led a nomadic existence. The museum reopened at a more fixed location in february 2016, right in the middle of the city centre, but still a bit more hidden away than some of the city's other museums.
Museum Rotterdam proudly calls itself the museum of the people and it wholeheartedly embraces the diversity that makes Rotterdam such a vibrant place to live. The building the museum is located in is a newly built structure designed by Rem Koolhaas and it is architecturally stunning. However, it was originally designed to be the local government's service centre and it is not ideally suited to house museum collections. The museum does not have much of a shop, no café and visitors need to use the toilets of the bar next door. Despite these challenges, the museum manages to create incredibly engaging exhibitions, making good use of the space they have available to them.
I loved the small temporary exhibit about Loes, a woman museum staff came to know during one of their outreach activities and who knitted over 500 jumpers that she stored in boxes in the attic of her small house, unworn. Upon the discovery of her jumper collection, Loes' designs were celebrated in design circles, with exhibitions as far as Japan as the result. Museum Rotterdam, however, went to great lengths to share with its visitors the story of the woman behind these jumpers, for how does one become such an avid, dare I say obsessive, knitter? For me, this exhibition was an example of how a museum can lovingly share personal stories, not leaving out any of the difficult topics, with great respect for the people involved. Sadly, the exhibit is no longer there, but you can still watch the flashmob that was created for Loes by the museum to celebrate her life and her jumpers.
An exhibition that will still be on show during MuseumNext is Women of Rotterdam, describing the lives and plights of women in the city from the moment it was destroyed at the beginning of the second World War until the present day. It combines personal stories, artefacts from the museum collections and a wonderful selection of historic outfits.
Museum Rotterdam will be open to MuseumNext delegates on Monday June 26th between 11:00 and 14:00 hours.
Huis Van Gijn
A little bit outside Rotterdam, but certainly worth the visit if you have an extra day to spare is Huis Van Gijn. It is one of the most complete 19th century historic houses of the Netherlands, but because it's not located in one of the bigger cities, not enough people know it exists. The house used to belong to banker and collector Simon Van Gijn and it was lived in by his wife and himself until he passed away in 1922. He bequeathed the house, his collections and most of the interior to the city of Dordrecht, requesting it would be opened to the public.
Visiting the house is like entering the 19th century and you can't help but feeling Mr. Van Gijn has just left for an appointment, or maybe a carriage ride with his beloved wife Cornelia. The house is void of text labels and where possible the original look and feel of the house is maintained. In 2013 staff of the city's museum & archive services took on the roles of Simon, Cornelia and their servants and lived in Huis van Gijn for 24 hours (video in Dutch). This was a unique opportunity to better understand the practical details related to living in a 19th century house. It also resulted in a series of short films of daily activities that took place in the house which visitors can watch on a handheld device in the related rooms of the house. You can see the kitchen maid cooking an endless number of courses on the wood stove, Mrs. Van Gijn entertaining guests and even Mr. Van Gijn taking a bath!
Huis Van Gijn is located in Dordrecht, a short train ride away from Rotterdam. Tickets are €10,- with free entry for Museumkaart & Icom card holders. The museum is open on Tuesday till Sunday 11:00-17:00 hours.
Dutch Pinball Museum
In a warehouse close to the Fenix Food Factory, I recently discovered the Dutch Pinball Museum and it's unlike any museum I've ever visited. It is stuffed to the rafters with pinball machines, almost all of which are working and can be played. An entry ticket gives you free play on all the machines that are not too fragile to be used, which as far as I understood only excludes the oldest models, dating back to the early 20th century. The staff are extremely knowledgeable and a small team is working hard to keep as many of the machines going as possible. Unlike most museums, which tend to protect their treasures from the greedy hands of visitors, the staff at the pinball museum seem convince a pinball machine is not a pinball machine unless it is played.
The Dutch Pinball Museum is open on Saturday and Sunday between 12:00 and 18:00. You can buy a ticket that's valid for either 1 ½ hours for €7,50 or 3 hours for €10,-. An all day ticket will cost you €15,00.
MuseumNext takes place in Rotterdam on 26-28 June. Get your ticket here.